In 2019, The Queen's Hall turns the big 4-0 and today, with help from Blue Rose Code, we launched a packed and varied programme to celebrate our anniversary. You can view the Facebook live launch on our page.
We have too many shows to list in full here so please download the 40th anniversary leaflet or the press release below or browse the website to see them all.
Starting as we mean to go on
The celebrations start on 12 January with a who's who of singer-songwriters brought together on the same stage for the first time by Scotland's foremost fiddle player, John McCusker. Renowned for his skill at transcending musical boundaries, John has shared stages with Paul Weller, Paolo Nutini and Teenage Fanclub and has been a member of Mark Knopfler's house band since 2008. In Southside of the Tracks: 40 years of traditional music at The Queen's Hall he will perform with his chosen house band of James Mackintosh, Ian Carr, Ewen Vernal, Michael McGoldrick and Louis Abbott (Admiral Fallow) with special guests, so far, Roddy Woomble (Idlewild), Kathleen MacInnes, Phil Cunningham, Adam Holmes, Daoiri Farrell, Heidi Talbot and Rachel Sermanni. More guests are to be announced.
"We're starting our fortieth year as we mean to go on and have a bold and ambitious programme which reflects the calibre of artists performing on our stage. In the face of developing competition it is so important for Edinburgh, as the capital city, to keep this beloved institution on the map and I believe we're now poised to enter a truly dynamic era in The Queen's Hall's history."
(Nigel Griffiths, Chair of The Queen's Hall Board of Trustees)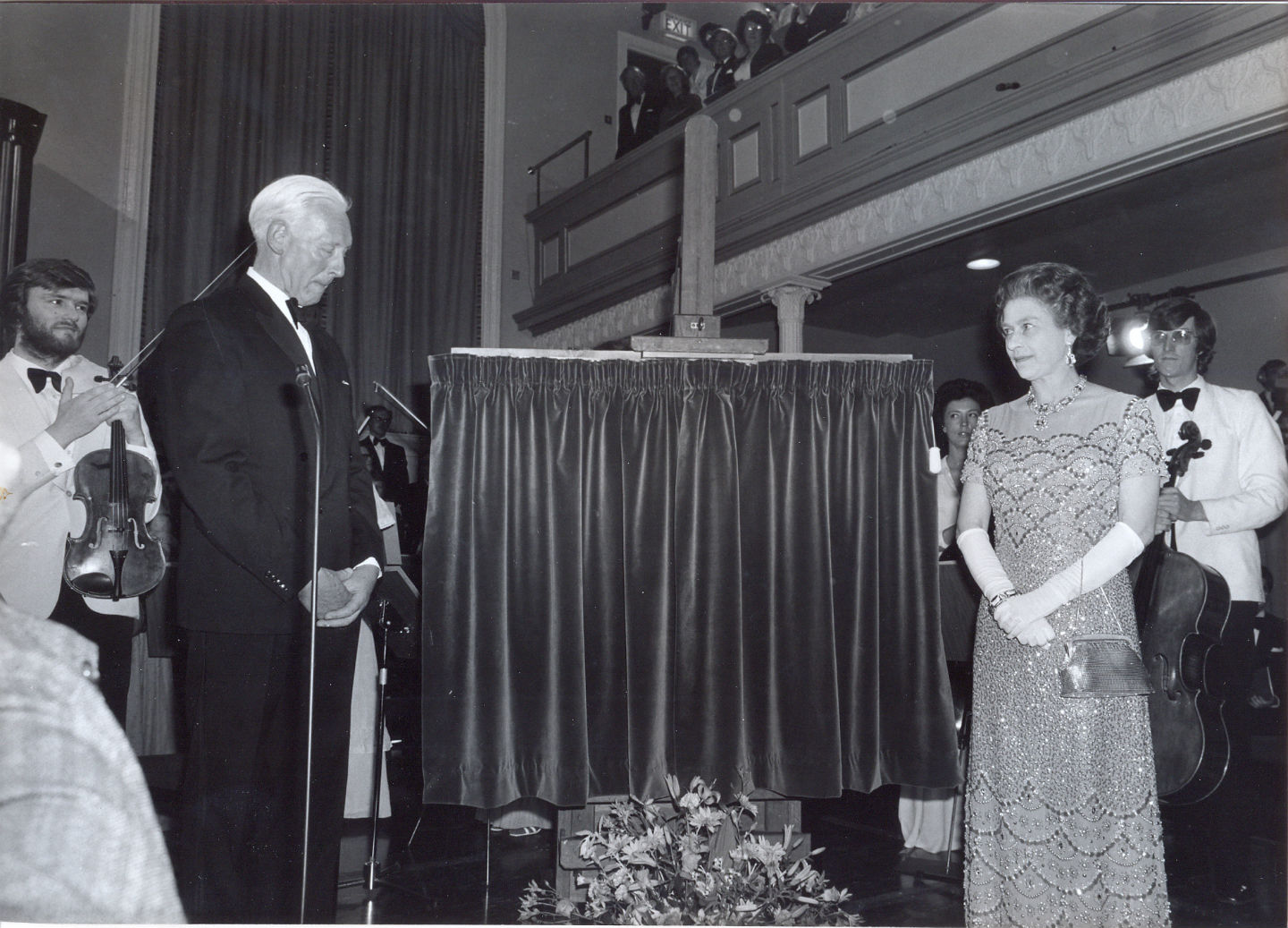 Anniversary concert and other classical highlights
To commemorate the concert on 6 July 1979 when The Queen's Hall was officially opened by HM Queen Elizabeth II, we have multi-award-winning Scottish pianist Steven Osborne with one of the world's finest cellists Alban Gerhardt performing a programme of Schumann, Brahms, De falla, Debussy and Ravel.
The Scottish Chamber Orchestra have called The Queen's Hall home since 1979 and were instrumental, along with the Scottish Baroque Ensemble (now the Scottish Ensemble) and the Scottish Philharmonic Singers in helping to raise £850k in 1977 to turn the Church of Newington and St Leonard's into the established venue it is today, so we are especially delighted that the SCO will be dedicating their concert on 24 October to our anniversary (details to be announced in early 2019).
Further classical highlights include a return for the popular festival of chamber music, Winterplay on 16 February, directed by Susan Tomes, and concerts throughout the year from New Town Concerts, Scottish Ensemble, Edinburgh Quartet and Dunedin Consort.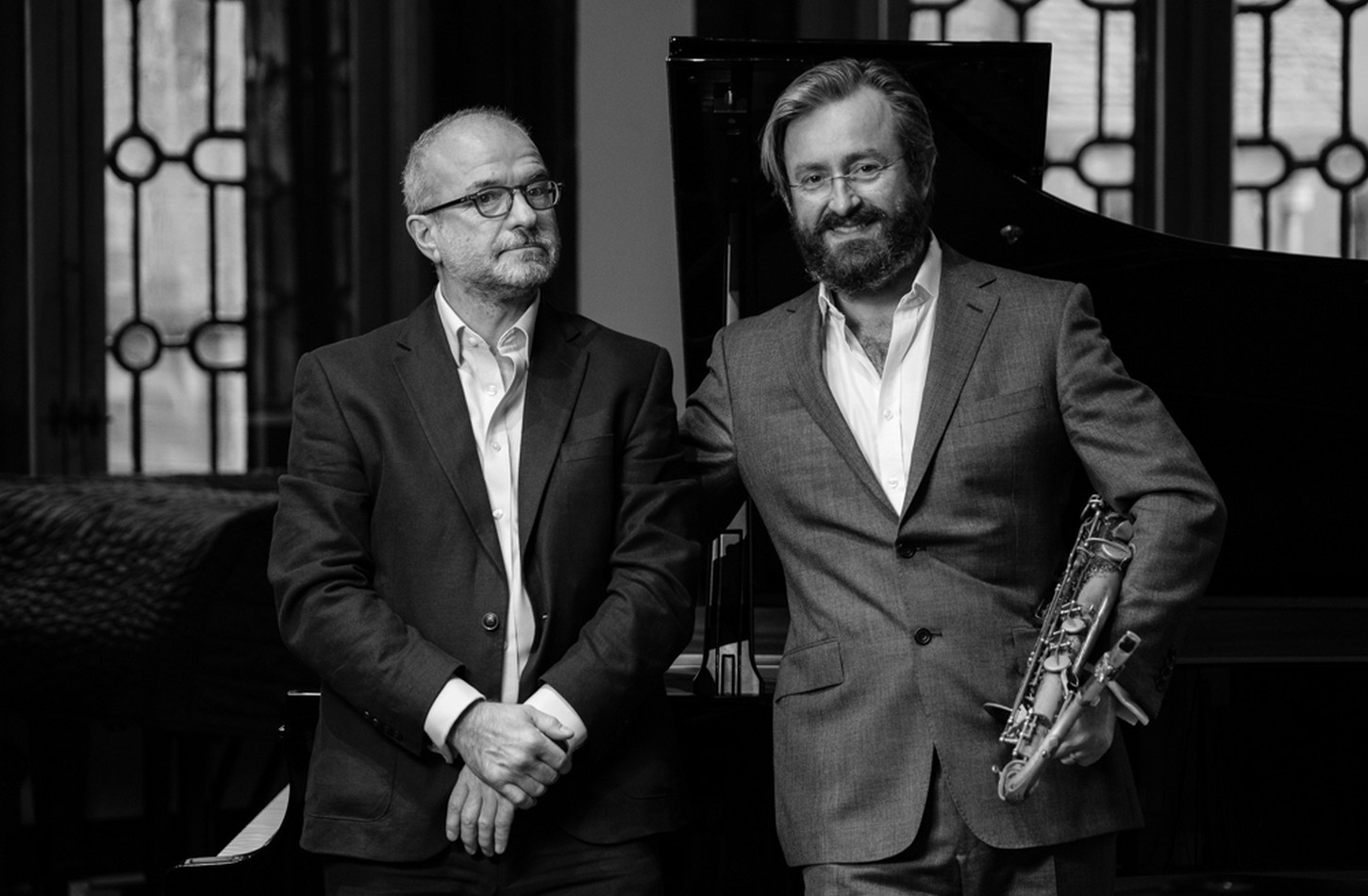 QH@40 - a series of adventures in music
Throughout 2019 we will present QH@40 – a series of adventures in music with curated performances in four strands (jazz, folk, pop/indie and experimental) in partnership with guest curators.
The first of these to be announced is Jazz, curated by Tommy Smith and supported by Creative Scotland.
For the first time in many years, Tommy will be showcasing one of his most acclaimed pieces Beasts of Scotland (18 April) with his Sextet, narration by Tam Dean Burn and support from Square One. On 13 June he reunites with pianist Brian Kellock and Gaelic singer Kathleen MacInnes, with support from the Fergus McCreadie Trio. Details of other events in the jazz and other strands will be announced in early 2019.
For jazz fans we also have the BBC Big Band featuring Claire Martin OBE on 30 March with a programme comprising standards made famous by Ella Fitzgerald, Billie Holliday and other female jazz legends.
"Next year The Queen's Hall will be in a great position to look back on everything it has achieved across the 40 years but also to look ahead to a dynamic new position at the heart of Edinburgh's live music scene. Alongside the major refurbishment of the building, the anniversary programme has the potential to open up this much loved venue to new audiences. Creative Scotland is delighted to support an artistic vision that will breathe life into and broaden horizons of the capital's music calendar."
(Alan Morrison, Head of Music at Creative Scotland)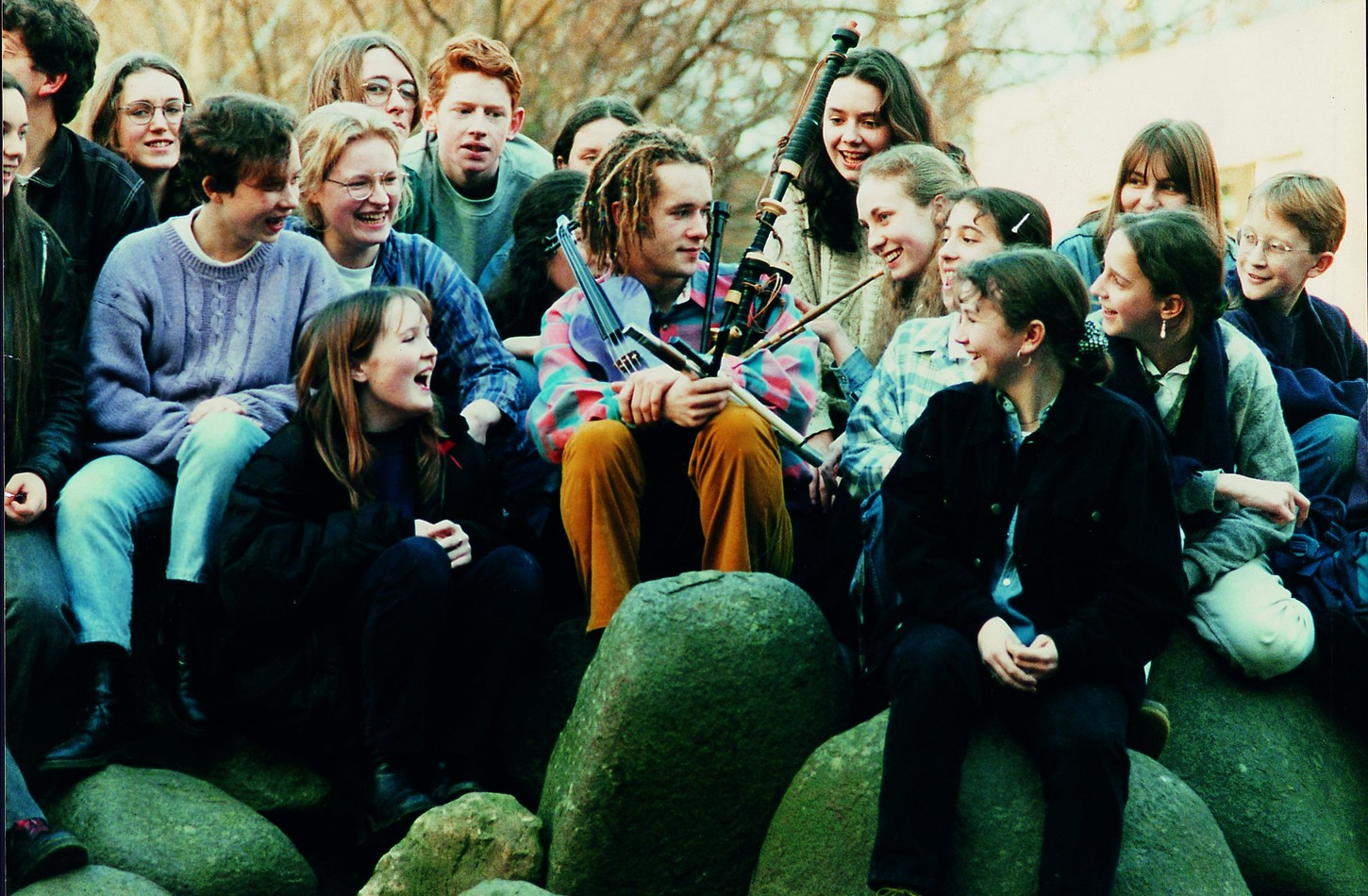 Youth and Community Engagement Work
The Queen's Hall is a registered charity (SC012294) with limited funding from the City of Edinburgh Council, and relies on donations from private individuals, trusts, foundations and corporate sponsors to boost ticket and bar income. This allows us to bring world-class musicians to our stage and carry out a year-round programme of community and engagement work.
As part of this work, we are delighted to announce Homecoming 2: The Return of Mackay's Memoirs on 4 March. In 1999, Martyn Bennett was commissioned to write a special piece of music commemorating the centenary of Broughton High School to be performed by students at the City of Edinburgh Music School (CEMS). The piece was performed at the opening of the Scottish Parliament and a recording of it was completed the day Martyn died. Four of the original musicians – Maeve Gilchrist (clarsach), Ben Duncan (pipes), Adam Clifford (percussion) and Dave Lloyd (beats and loops) – return to perform the piece in this very special concert with CEMS Chamber Orchestra.
Each March, The Queen's Hall partners with the City of Edinburgh Council Instrumental Music Service on the Resonate series of concerts in which secondary school pupils perform on our professional stage. This year we go one step further by giving the Edinburgh Schools Jazz Orchestra a once in a lifetime opportunity to open for Naturally 7, America's foremost a cappella group who have shared a stage with Michael Bublé and Coldplay (14 March).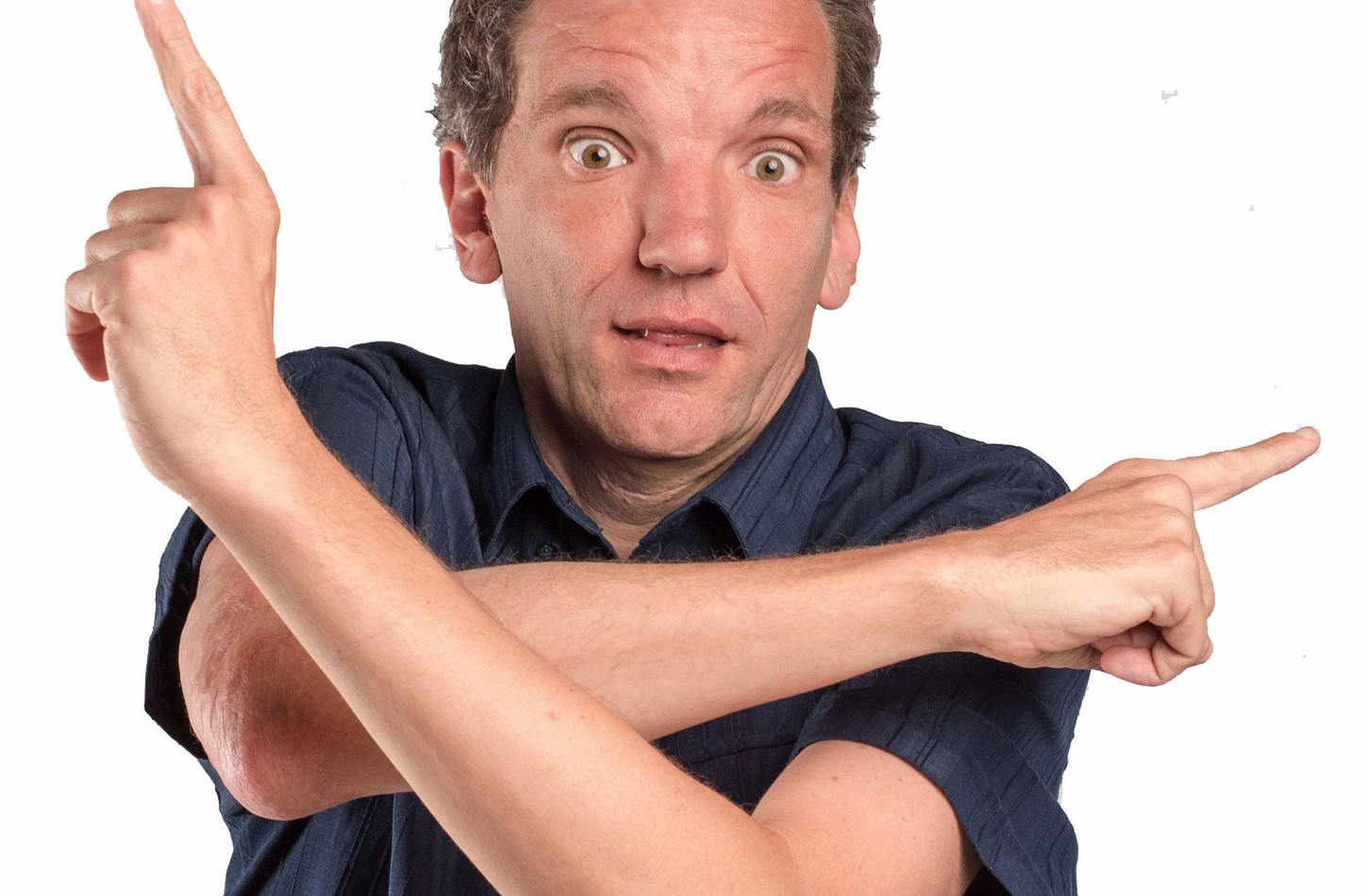 Edinburgh Festival Fringe 2019
Looking towards the Edinburgh Fringe, we're very happy to welcome back Henning Wehn for another extended run (1-4, 8-11, 15-18, 22-25 August) with his show Get On With It.
This is Caledonian Soul presented by Blue Rose Code also makes a welcome return. With the help of a 14-piece band and some very special guests, Ross Wilson (aka Blue Rose Code) will offer his unique take on generations of cult, iconic and classic Scots song in what is bound to be the hot ticket of the Fringe (19 August).
Thank you to all the organisations and promoters who have used The Queen's Hall over the years
The Queen's Hall has seen many great artists grace its stage over the last forty years including Nina Simone, Dame Evelyn Glennie, Nick Cave, Adele, Coldplay, David Byrne, John Martyn, Sparks, Nigel Kennedy, Jack Bruce, Lenny Henry, Bill Hicks and Johnny Vegas. The 40th Anniversary programme aims to add current and future stars to this line-up and continue our close association with the promoters and organisations who have been regular visitors here over the years including: CMP, DF Concerts, Dunedin Consort, East Neuk Festival, Edinburgh Highland Reel & Strathspey Society, Edinburgh Light Orchestra, Edinburgh Quartet, Fallen Angels, Fane Productions, Gig Cartel, Kevock Choir, Lonesome Highway, Live Nation, McFarlane Productions, Mick Perrin, Mr McFall's Chamber, New Town Concerts, Phil Macintyre, Regular Music, Scottish Chamber Orchestra, Scottish Ensemble, Scottish National Jazz Orchestra, SJM, Synergy and Triple A Entertainment.    
And of course a big thank you to all the audience members who continue to buy tickets and attend our events!
We'd love to hear your memories. Share photos, tickets and anecdotes on our social media tagging them #QH40.
Download the 40th anniversary press release here