This is the show postponed until from 25 April 2020. Tickets will be valid for the new date, but if you would prefer a refund, please contact the Box Office (preferably by email) by the original show date.
Spiro's raw, punk-infused minimalism and trademark intricate interplay steps up a level in this exciting new collaboration with Steve Reich's vocalists of choice, the incredible Synergy Vocals and analogue-synth player Ruth Wall.
The groups merge to create one emotionally charged but exquisitely controlled machine as Spiro's main composer Jane Harbour harnesses the super-human technique of Synergy's voices.
With influences including minimalist classical music and electronica, Harbour has created a new form of systems music for vocals that deconstructs and rebuilds the meaning of language. Crystallising emotional experience in surreal vignettes, Harbour's lyrics retell and subvert the tales behind English folk songs; conjuring filmic images and exploring our timeless struggle with the human condition, loss and female power.  
Spiro are:
Jane Harbour: violin and viola; Alex Vann: mandolin; Jon Hunt: guitar; Ruth Wall: synth
Synergy Vocals:
Jo Goldsmith-Eteson; Joanna Forbes L'Estrange; Kirsty Hopkins; Micaela Haslam (Director of Synergy Vocals)
Presented by The Queen's Hall
Photo by York Tillyer
"These are tunes that have been stripped down and reassembled to run on the kind of fuel that puts you into orbit. (Spiro) create ecstatic, interlocking, intricate musical patterns… the power they summon up live makes them a must-see experience"
(Songlines)
About Spiro
Spiro are a unique Bristol-based acoustic four-piece band who combine the multi-layered complexity of classical music with the melodic strength of traditional folk tunes and the simplicity and groove of modern loop-based music. Their approach to composition and performance unlocks an extraordinary emotional response, both on record and in live performance. Proof of Spiro's success lies in audience reaction in different cultures across the world; wherever they play, people describe similar emotional experiences, despite hearing the music in uniquely personal ways.
Ruth Wall has performed with Goldfrapp, Kathryn Tickell and London Chamber Orchestra, and worked with composers Peter Maxwell Davies and Gavin Bryars. Ruth's extensive live appearances include Sydney Opera House and Berlin Philharmonic, with radio and TV work including BBC Radio 3, 4 and Jools Holland.
"The performance was broad, blazing and stunning"
(The Herald) on Synergy Vocals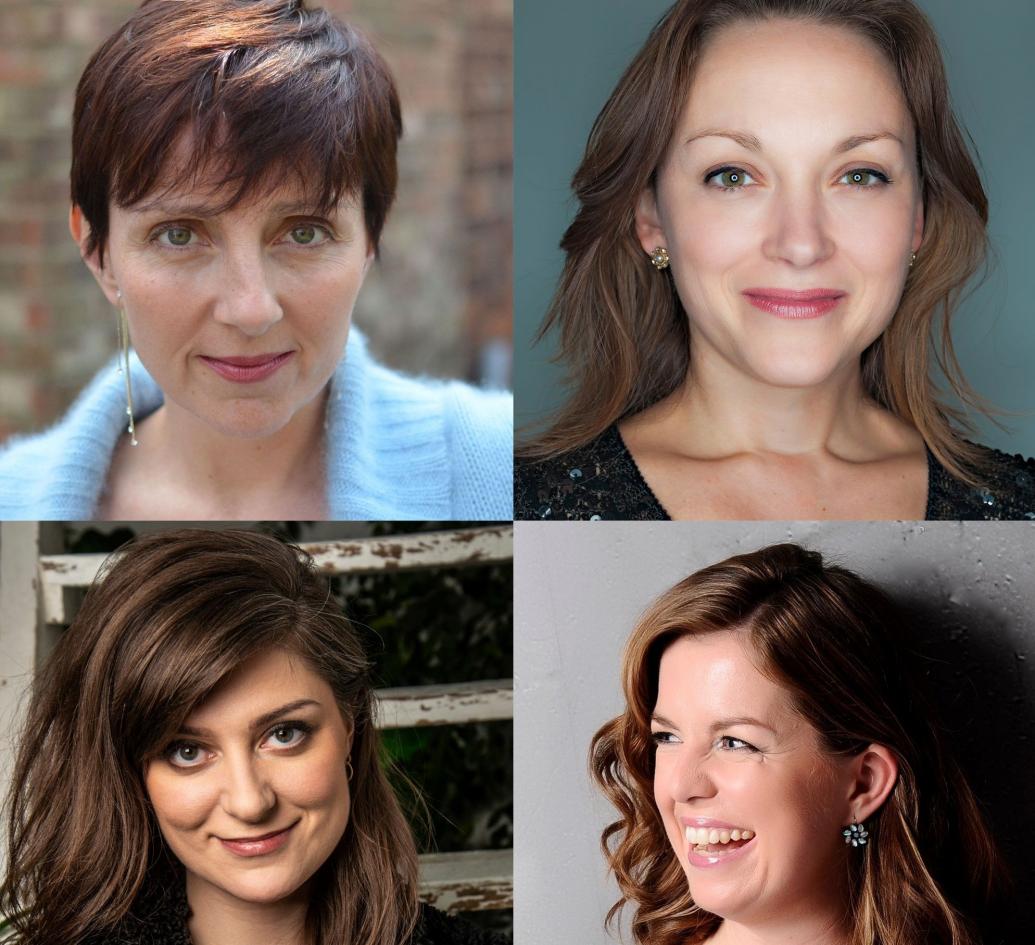 About Synergy Vocals
Synergy Vocals started out as a quartet of female singers who performed Tehillim for Steve Reich's 60th birthday concert in London in 1996. Over twenty years later, the group comprises an elite pool of singers able to deliver a broad repertoire in a variety of styles. The group specialises in close-microphone singing and is often associated with the music of Steve Reich, John Adams, Louis Andriessen, Steven Mackey and Luciano Berio, performing regularly with Ensemble Modern, Ictus, Ensemble InterContemporain, London Sinfonietta and the Colin Currie Group. They have given concerts all over the world with orchestras and ensembles including the Boston, Chicago, St Louis, New World and San Francisco Symphony orchestras, the Los Angeles, Brooklyn and New York Philharmonic orchestras, Remix, Nexus, Steve Reich & Musicians, Shanghai Symphony Orchestra, Sydney Symphony Orchestra, Percussion Claviers de Lyon, the Tempo Reale Ensemble, AskoSchönberg, the Hebrides Ensemble, the London Symphony Orchestra and all five of the UK's BBC orchestras. They have also collaborated with dance companies including the Royal Ballet (London) and Rosas.